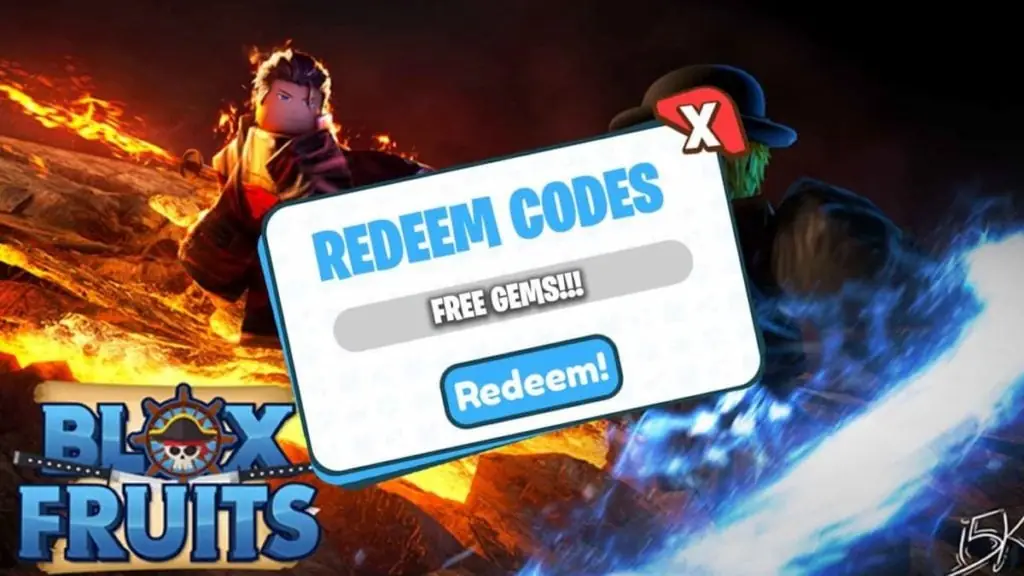 New Blox Fruits codes release all the time, so you may want to bookmark this page and check back later for more updates. Below we have a full list of Blox Fruits codes for rewards, Beli, EXP Boosts, and more! Also, codes expire after a short time so be sure to use them while they last. If you are not sure how to use the codes, look at the section below that explains how to redeem them.
Blox Fruits is an experience developed by Go Play Eclipsis for the Roblox metaverse. In this game that is heavily inspired by the anime One Piece, players pick between playing a powerful swordsman or a Blox Fruits user. The goal is to train and become the strongest player alive. Fight against deadly bosses and enemies while exploring new areas and unlocking new secrets hidden throughout the world.
All Roblox Blox Fruits Codes List
Latest Working Blox Fruits Codes
We checked the following codes as of June 24, 2022.
kittgaming – Free Reward
Sub2UncleKizaru – a Stat Refund
Sub2Fer999 – 2x EXP Boost
Sub2OfficialNoobie – 20 Minutes of 2x Experience
JCWK – 2x EXP Boost
StrawHatMaine – 20 minutes of 2x Experience
Magicbus – 2x EXP Boost
fudd10_v2 – 2 Beli
BIGNEWS – an in-game title
Enyu_is_Pro – 2x EXP Boost
SUB2GAMERROBOT_EXP1 – 30 Minutes of 2x Experience
TantaiGaming – 15 Minutes of 2x Experience
SUB2GAMERROBOT_RESET1 – free Stat Reset
FUDD10 – $1
Expired Codes for Roblox Blox Fruits
EXP_5B – 2x EXP Boost
RESET_5B – refund points
Axiore – 20 Minutes of 2x Experience
Starcodeheo – 2x EXP Boost
Sub2Daigrock – 15 Minutes of 2x Experience
SUB2NOOBMASTER123 – 15 Minutes of 2x Experience
THEGREATACE – 20 Minutes of 2x Experience
Bluxxy – a Boost
UPD15 – 20 minutes of 2x EXP
Stat Refund – UPDATE10
THIRDSEA – Stat Reset
POINTSRESET – A point reset
UPD14 – XP
XMASRESET – Stat Reset
2BILLION – 20 Minutes of 2x EXP
1MLIKES_RESET – Stat Reset
UPDATE11 – 30 Minutes of 2x Experience
3BVISITS – 30 Minutes of 2x EXP
XMASEXP – 2x Experience
1BILLION – Two hours of 2x Experience
CONTROL – 15 minutes of 2x Experience
UPD16 – 20 minutes of 2x EXP
ShutDownFix2 – 2x Experience
What Are Blox Fruit Codes?
Blox Fruit codes help enhance the game and reward followers of the developer. The codes can be found on social media such as Twitter, Discord, etc. Blox Fruit codes offer in-game items, experience boosts, and also holiday tie-ins as well.
How to Redeem Codes in Blox Fruits
Here is how to redeem codes in Blox Fruits :
Launch Blox Fruits on Roblox
Tap on the Twitter icon on the left side of the screen
Enter a working code into the code redemption box
Tap on the try button
Enjoy your in-game rewards
How to Get More Codes for Blox Fruits?
To get more codes for Blox Fruits, you can follow the Gamer Robot YouTube channel, follow the @BloxFruits Twitter, and join the Blox Fruits Discord server. The game developers post new codes on all of the previously mentioned social media channels. You can also bookmark this page and check back for the latest codes, and we will update them as they become available.
Explore other experiences on our Roblox game codes page to find your favorites. Check out our Roblox promo codes page for new outfits and other freebies for your in-game avatar.