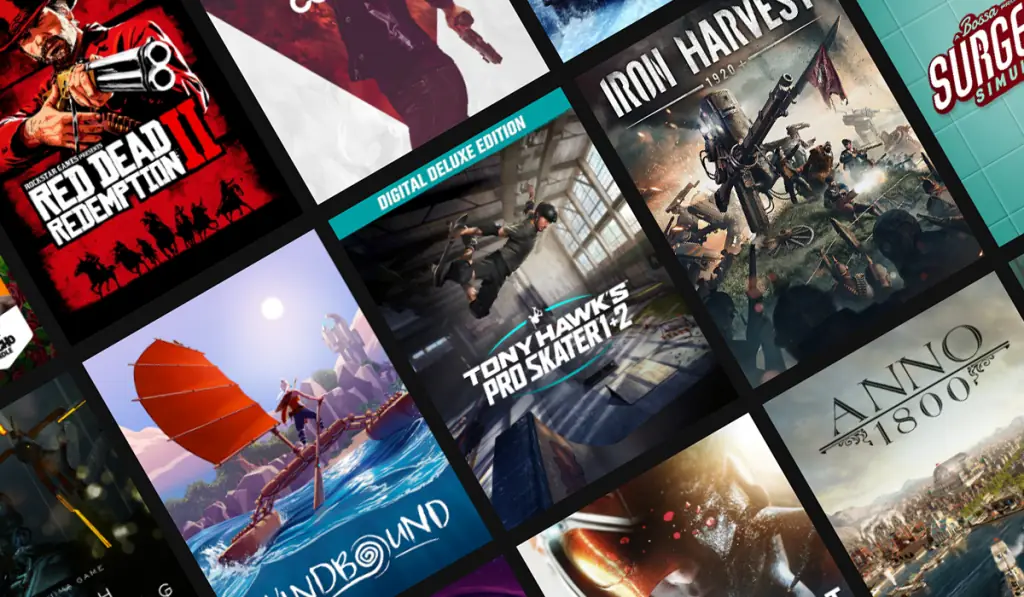 Epic Games Store started giving out one free game every week at the end of 2018. The tradition has been continuing ever since, and the titles have only been getting better. Once you claim the free game, you get to keep it forever. We have compiled an Epic Games Store free games list containing every title that has ever been part of the free games event, along with the start and end date of when each game was available. Feel free to reference this list if you're ever curious which games have been given away.
The Epic Games Store free games list is updated every Thursday, or whenever a new title is added to claim for free.
Epic Games Store Free Games List
Here's the complete Epic Games Store free games list:
How to claim free games on Epic?
Claiming free games on the Epic Games Store is simple:
Visit the Epic Games Store free games page.
Click on a free title you want to claim.
Click on the blue "Get" button.
Complete the checkout process and hit Place Order.
Download and install the game from the Epic Games Launcher.
Epic Games Store free games FAQ
Here are some common questions associated with the Epic Games Store "Free Games" weekly event.
Are the free games from Epic Games free forever?
The games are free forever, as long as you "purchase" them during the free period by going through the checkout process. Visit the Free Games Store page to claim the game when it's free. It will be available to download and play from your library whenever you want.
Do you need to install the free Epic Games immediately?
Purchase the game when it's free and download it whenever you want. Click the purchase button, and it will walk you through the checkout process for $0.00, and you do not have to install it at that moment.
When are the Epic Games Store games free?
Every week on Thursday, one free game or more is available through the Epic Games Store. Additional events, like the 12 Days of Free Games in Winter of 2019, sometimes include even more giveaways multiple times per week.
How long has the Epic Games Store been giving away free games?
The Free Games program was expected to last until the end of 2019 but has continued well into 2020. In terms of growing the Epic Games user base, it seems to be a massive success. There is also no shortage of video games to keep this going every week.